This blog post may contain affiliate links. As Amazon Associates, we earn from qualifying purchases.
What are the best pens and supplies for hand lettering? Well, it depends! Hand lettering and calligraphy can be done with a variety of tools, including brush pens, nib and ink, and fine liners. We've compiled a list of some of our absolute favorite calligraphy supplies, including our custom sample packs that will give you a taste of many options (at a great deal!).
---
Brush Pens for Lettering
Large tip:
Small tip:
Can't decide? Get our brush pen set! It's a collection of our favorite brush pens at an insanely good deal.
Check out the brush pen sample pack >
We also did a huge brush pen comparison tournament where thousands of letterers voted on their favorite brush pens. Check out the results and video demonstrations of each brush pen in our brush pen comparison.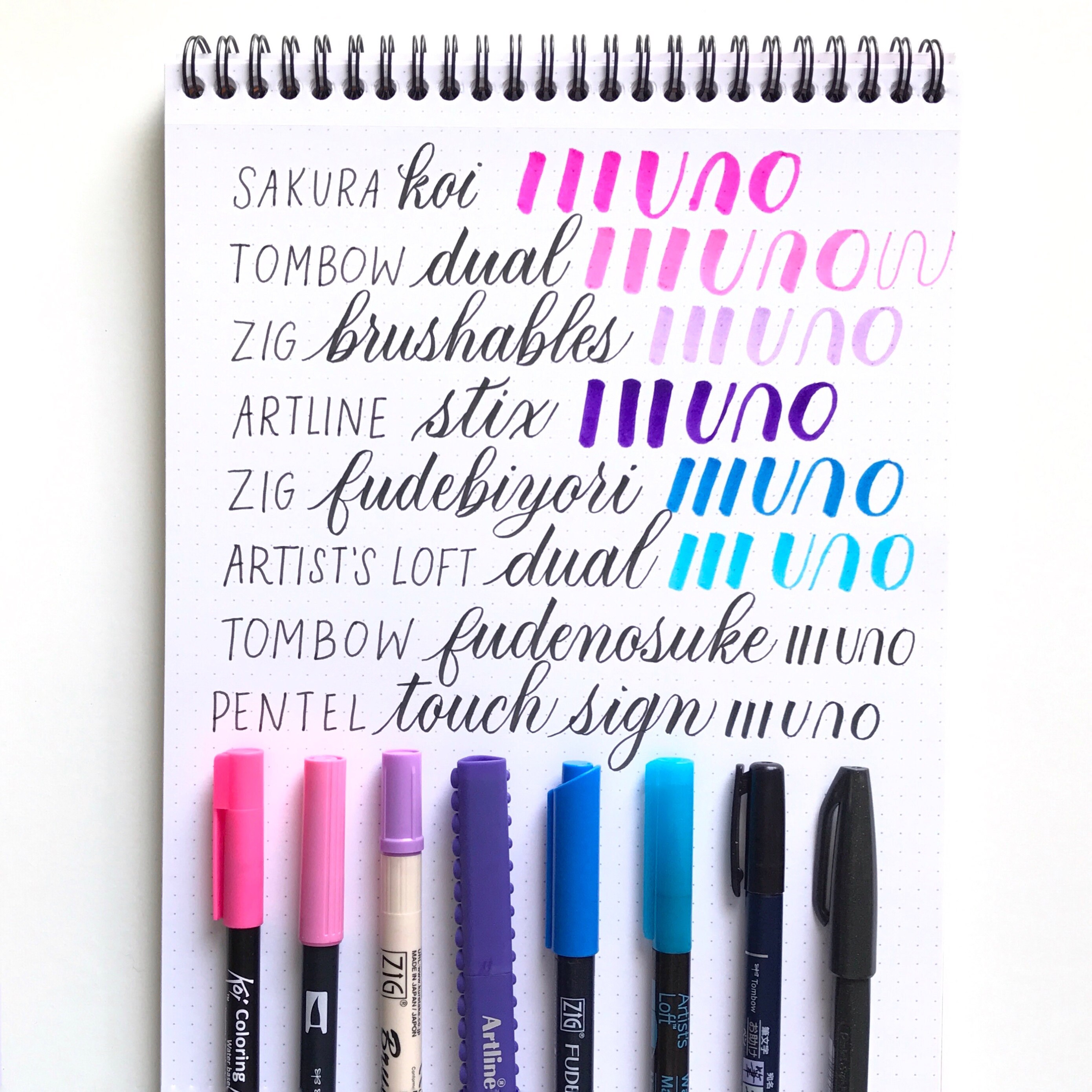 Mono Pens for Faux Calligraphy
Can't decide? Get our sample pack of favorite mono pens! Check out the set here.
Pointed Pen – Nibs for Calligraphy
Pointed Pen – Pen holders for Calligraphy
Ink for Dip Pen Calligraphy
Basic Colors:
Metalllic Ink:
Paper for Hand Lettering and Calligraphy
Watercolor paints
Paint Brushes for Watercolor
Other Lettering Tools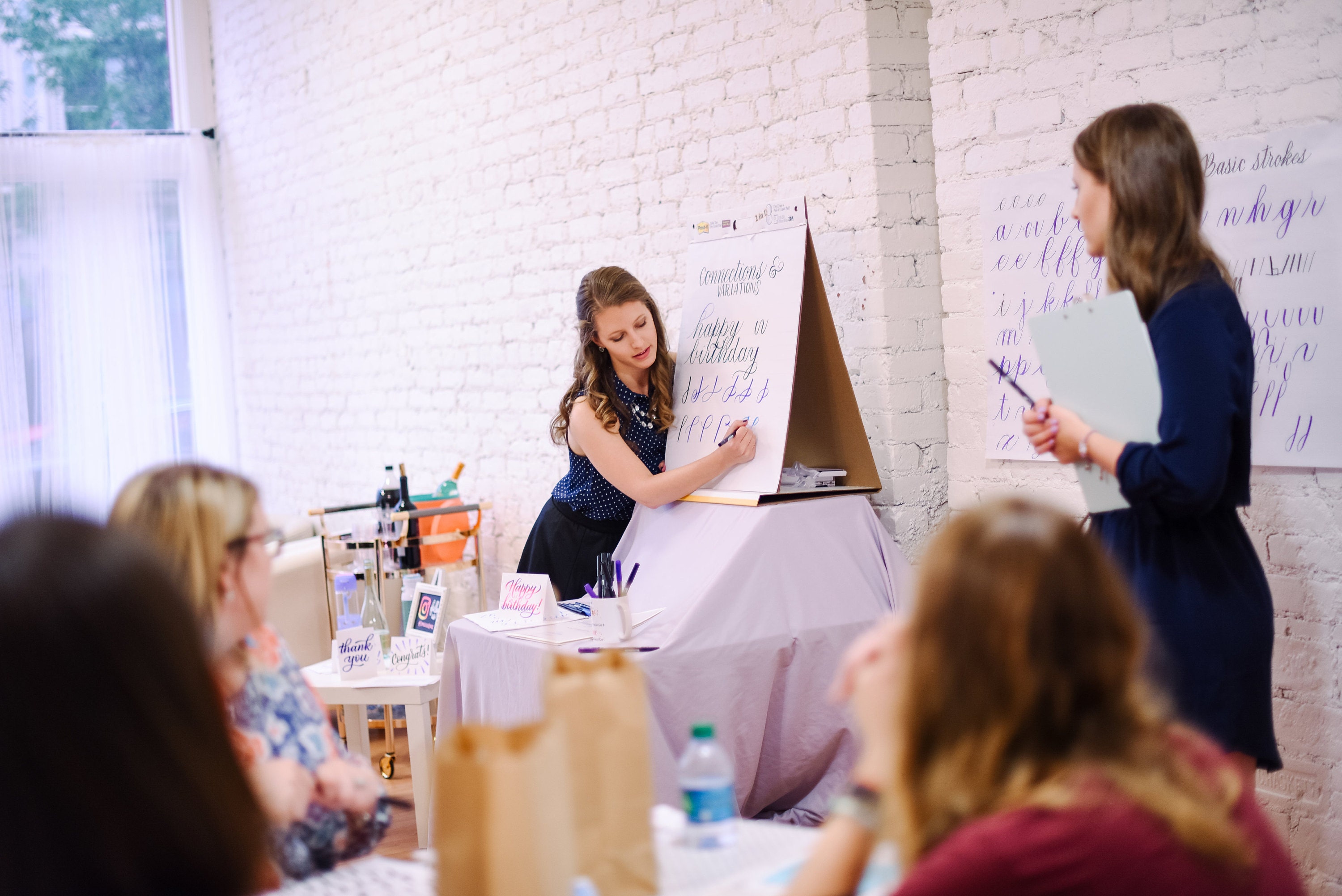 Please note that the above lists contain affiliate links, meaning that we receive a very small commission at no extra cost to you. We appreciate you using the links so that we can continue to provide free tutorials for you!
---
Ready to learn more? Take our free online calligraphy course!
Our most popular class gives you worksheets and step-by-step videos to teach even the newest letterer how to do calligraphy. You can get started TODAY with a regular pen and paper. No fancy tools needed. Start today.