Watch our most popular video EVER that shows two different styles of each capital letter.
The first style is more modern and uses a Zig Fudebiyori brush pen. The second style is closer to copperplate calligraphy and uses a Pentel brush pen with a slightly smaller tip.
Supplies:
Zig Fudebiyori brush pen (available on Amazon)
Pentel Sign Touch brush pen (available on Amazon)
Make sure you scroll down to grab your free copy of the worksheets with the exact letters shown in the video below.
We love the quote "Learn the rules like a pro so you can break them like an artist."
Once you understand the basics, you can experiment with different styles and make it your own! Get started by downloading your free worksheets: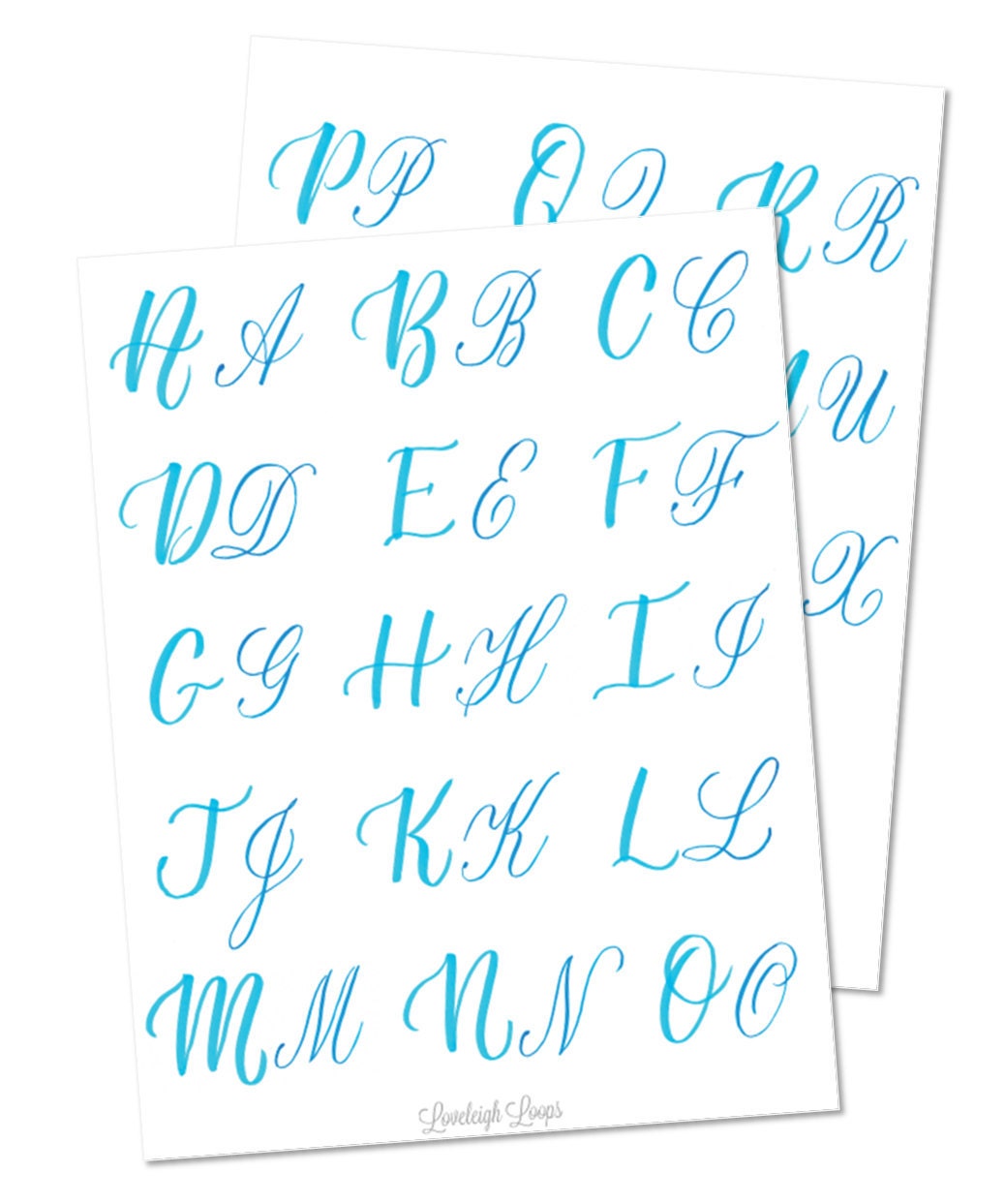 More Capital Letter Inspiration
The two styles above are simply starting points. The possibilities for creative lettering are endless.
You can find tons of inspiration for letter styles on Instagram. Here's an example:
---
Ready to learn more? Take our free online calligraphy course!
Our most popular class gives you worksheets and step-by-step videos to teach even the newest letterer how to do calligraphy. You can get started TODAY with a regular pen and paper. No fancy tools needed. Start today.